Divorce Lawyers in Phoenix, Arizona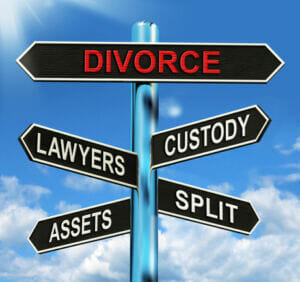 Divorce is the only logical recourse when a marriage is broken and cannot be fixed.  However, thoughts of divorce and separation are daunting, and can leave individuals in a constant state of panic, or stressful worry.  Divorce is one of the most stressful life events according to the Holmes and Rahe stress inventory scale addressing changes that will most certainly impact a daily living situation, finances, and children.  Concern of the unknown may cause some individuals to stay in a negative, or dangerous family situation for longer than they should.  Consultation with Phoenix family law attorneys at Schneider & Onofry, P.C. is the first step to addressing fears and welcoming necessary changes for better emotional health when a marriage no longer works.
Will I be able to afford a divorce action?
 Divorce actions can be costly, depending upon the amount of joint property a married couple has and how many children are identified in the custody agreements, and fiscal support process.  Other matters that can drag out the process address alimony, which may be necessary if one spouse gave up, or reduced employment to attend to family needs.  Hostility can prolong a divorce action, resulting in more billable hours, more court filings and higher attorneys' fees.  The average costs for a divorce in Arizona can be in the thousands, with an initial case filing fee of $349  but the good news is that Phoenix divorce attorneys will discuss all available payment options and fees on the initial consultation, so it does not hurt to find out what your options may be.  Counseling and mediation may also be options to keep divorce costs at a minimum. Talk to a competent divorce lawyer in Phoenix Arizona regarding concerns over divorce actions that can be costly, stressful and time consuming, causing emotional and financial turmoil that may require professional and impartial support.
What are the requirements to get a divorce in Phoenix Arizona?
A person can file for divorce if they meet the basic state requirements after a marriage is deemed permanently broken including:
In Arizona, one of the parties must have lived in the county of filing for at least 90 days before filing and for 6 months with children if there are children involved.
Grounds for Filing. Arizona is a no fault state meaning so long as one spouse avows there are irreconcilable differences and no prospect of reconciliation, the marriage can be terminated.
The Petitioner is the person filing the divorce action, and the Respondent is the other spouse.
Can I get a divorce from a covenant marriage?
Individuals can be divorced from a covenant marriage when it is irretrievably broken.  In a covenant marriage, the respondent party must have:
committed adultery;
committed a felony and has been sentenced to death or life imprisonment in a federal, state, county, or municipal correctional facility;
abandoned the marital home for at least one year;
sexually, or physically abused the spouse, a child, or a relative living in the marital home;
been living separately and apart for two years;
been living separately and apart for one year following the legal separation agreement;
habitually abused drugs and/or alcohol; and
both parties are in agreement with the divorce.
There are always exceptions to the rules; an attorney consultation is recommended to determine if any of the exceptions apply to your situation.
How do I file an uncontested divorce in Phoenix Arizona?
Uncontested divorce actions are those where both parties to the marriage agree that it should end. There are two types of uncontested divorce actions, one through default and one through consent. Both processes begin the same with legal filing, but a default action occurs when the respondent fails to answer legal divorce documents, in which case the petitioner needs to file a default action to proceed with the finalization of the divorce.  Arizona is a no-fault state for non-covenant marriages and state law requires a 60-day waiting period from the date of service before obtaining a final decree, despite the circumstances of the parties.
What does community property mean?
Arizona is a community property state which means that property from marital wages  is divided equally between the two parties, unless there is an agreement between the divorcing parties that states otherwise.  Community property can include   homes, cars, furniture, wedding gifts, wages of one, or both parties, depending on who is working, and any interest, or ownership from business ventures/investments. The debts associated with the items owned by the couple are also divided equally. The court may assign certain debt responsibility to one, or the other spouse. Property from inheritance is considered separate property unless it is comingled with a community property account. Likewise, property each spouse brings into the marriage is considered separate property.
How will child custody and support be addressed?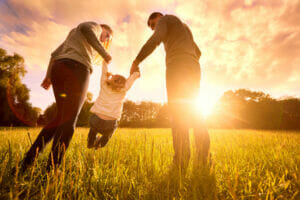 When minor children are involved in the divorce process, action is required to establish who the child will live with, or if the child's time will be shared among both parents who will maintain a mutually agreed upon schedule.  Child support will also be required to maintain a healthy standard of living for the minor children to the divorce action until they  the child has graduated from high school and is  18, unless special circumstances extending support are included in the divorce agreement.
Divorce Litigation in Phoenix Arizona.
The Law Firm of Schneider & Onofry divorce lawyers can guide individuals through the very stressful period of life during a divorce, by explaining how the distribution of assets, child support and custody, and family home and finances may be settled between the spouses.  It is best to have experienced divorce lawyers in Phoenix who can be objective and provide straightforward document preparation and court representation that minimize attorneys' fees, and address instances where costs of a divorce can be a hurdle to moving forward with separate lives for both parties.
Sources:
https://www.azcourts.gov/familylaw/Child-Support-Guidelines
Arizona Statutes – Title 12 – Chapters: 401 and Title 25 – Chapters: 312, 329