Arizona Loan and Lease Workouts in the Time of COVID-19 and Beyond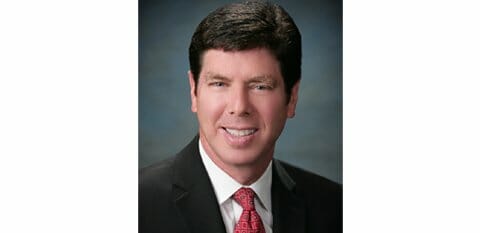 A successful workout can avoid the need for a bankruptcy filing and all of its attendant time, expense, delay, disruption, and uncertainty.
Why engage in workout negotiations if you are on the receiving end of contractual payments? Take, for example, a landlord whose otherwise reliable tenant advises that it must suspend further rents as the result a COVID-19-related revenue decline. If the landlord tries to ignore the problem, it will postpone the inevitable – deciding how to address the default – and forego rent in the process.
Workout negotiations also afford an opportunity to obtain from the tenant updated financials and other information for a more informed decision. Ultimately, if the short-term outlook is uncertain and the prospects for re-leasing aren't good, the landlord might be better off making short-term concessions instead of terminating the lease and losing an otherwise good tenant.
Particularly in states like Arizona, where there is implied in every contract a duty of good faith and fair dealing, contracting parties are well-advised to act reasonably and in good faith and try to reach reasonable accommodations. If they do not, and the dispute ends up in court (particularly during hard times) the court may not look sympathetically towards them.
Understand Each Side's Rights and Options.
Whether you owe or are owed contractual payments, be fully aware of each side's rights and options.
Review your written agreement.
Know the various "events of default," cure rights, and consequences of default (remedies).
Defaults can be monetary – such as missing a payment – or non-monetary, such as breaching a financial covenant. One common loan covenant calls for the borrower to maintain a minimum "debt service coverage ratio" – the ratio of operating income to debt service. Be aware of such covenants, as well as provisions that permit you to cure a breach by, for example, injecting additional equity or paying down debt.
The consequences of an uncured default can be serious. Loan agreements often give the lender the right, upon default, to begin asset foreclosures, get a receiver appointed, or collect your receivables directly from customers. Such enforcement actions can be extremely disruptive and significantly impact your business.
Know the applicable law.
It's not just what is in your agreement. Workout negotiations are conducted against the backdrop of all of the parties' rights and protections, including those under bankruptcy and other applicable law.
For example, when a business debtor asks its landlord or lender to forbear from exercising its remedies, both parties should understand (i) the debtor's right to otherwise get such "stay" protection in bankruptcy and (ii) what is required to maintain that protection over the longer term.
Similarly, landlords and tenants should understand their respective rights in connection with the assumption and rejection of leases. Landlords have the right to insist upon full repayment of arrearages if a lease is assumed. Tenants, however, have the right to reject the lease – if it is too costly and the landlord will not agree to modify it – and propose to pay only a small percentage of the landlord's resulting claim. Against this backdrop, there is room for the parties to negotiate a fair lease workout that allows them to continue their lease relationship while avoiding bankruptcy.
Plan, Prepare, and Reach Out Early
If your business needs relief, avoidance or delay is not a winning strategy. Figure out what relief you need and how to ask for it. Is there a financial analysis which will persuasively support your proposal? Do you need counsel or other expertise to help formulate or present it? If so, get help. Better planning and preparation lead to better outcomes.
Timely contact the other party – preferably before a default occurs – to discuss the situation. Be "proactive." That will help you maintain vitally important credibility.
A workout, negotiated against the backdrop of the parties' rights and options, can help address unexpected changes affecting a business, industry, or the economy. It gives the parties a chance to agree on terms that make each better off by continuing, rather than ending, their relationship. Planning and getting professional help increase the chance of a successful workout and, in turn, may avoid the need for a bankruptcy filing.
https://www.soarizonalaw.com/wp-content/uploads/2020/10/arizona-loan-and-lease-workouts-in-the-time-of-covid-19-and-beyond_5f98b7084afeb.jpeg
233
480
damg
https://www.soarizonalaw.com/wp-content/uploads/2021/02/SO-logo-new-2.png
damg
2020-10-28 00:10:48
2020-10-28 00:10:48
Arizona Loan and Lease Workouts in the Time of COVID-19 and Beyond