COVID-19: Important Information for Arizona Employers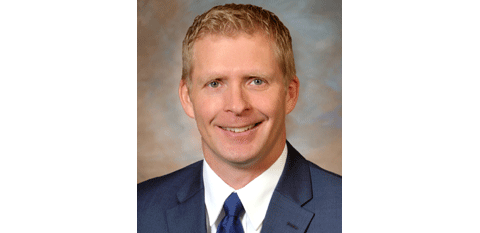 The COVID-19 or coronavirus pandemic has affected virtually every Arizona employer and employee, albeit in different ways. From furloughs or layoffs to executive orders and other government actions that have forced many businesses to shut down, or at least significantly reduce available services, employers and employees have significant concerns about how this affects them.
Every aspect of an employer's interaction with its employees is affected in unique and unexpected ways. Many employers are offering, or requiring, their employees to work from home. The ever-changing landscape requires significant flexibility on the part of employers both large and small to provide a safe workplace for their employees and to assess the ongoing risk created by the pandemic, while at the same time balancing the need to maintain business interruptions.
Governor Ducey has issued an
executive order
that prohibits counties, cities and towns from restricting or prohibiting any essential functions during the COVID-19 public health crisis. The executive order identifies those businesses that are considered to be providing essential functions.
As a practical matter, with the fluid change in circumstances and the continued expansion of the disease, we need to prepare for an extended period of uncertainty for most businesses. Governor Ducey issued a stay-at-home order for the entire state on March 30, 2020. The order is in effect until April 30, 2020.
The following highlights some of the more common issues every employer needs to consider.
Managing the Physical Work Space
One of the most significant impacts that all employers, regardless of whether they remain open for business, is the heightened emphasis on sanitizing and maintaining cleanliness in the work space.
With the need for social distancing, it is important to urge all employees (or others that may use your premises) to follow the same social distancing and handwashing practices they do everywhere else and to be sensitive to other people's concerns. Employers should emphasize the need for employees to wash their hands for at least 20 seconds on a regular basis. Part of what makes any business operate is employees being able to work together and without conflict. With the heightened tensions surrounding the virus, it is more important than ever to be disciplined in washing hands and maintaining social distancing.
Employers should maintain open communication with their employees about their health. At the same time, it is essential that the employers protect the privacy of their employees. Sick employees should be mandated to remain home from work. This may require some flexibility on the part of an employer in administering sick leave and other paid leave to encourage employees to engage in safe practices.
Remote Access
If your business can operate with allowing employees to work from home or remotely, encourage them to do so. Working remotely, of course, presents some practical problems, such as tracking hours worked and maintaining efficiency as well as communication. These concerns should be discussed with the employee. Of course, there are some jobs that simply cannot be performed remotely and there is no requirement to accommodate that.
Regulating Conduct Outside the Workplace
An employer can ask employees to keep them advised of any foreign travel. However, an employer cannot restrict what an employee does on their personal time and, therefore, cannot tell them where they can and cannot travel to. But if an employee travels to a high-risk area, the employer is entitled to follow
Centers for Disease Control and Prevention (CDC) guidelines
and restrict an employee from returning to work until an appropriate quarantine time is imposed.
Dealing with an Infected Employee
If an employer learns that anyone associated with its physical premises has COVID-19 or related symptoms, that employee must be asked to immediately leave the physical premises and to work remotely and not to return for at least 14 days. It is recommended that an employer require clearance from a medical provider before any such employees return to work. The employer should then investigate whether and to what extent other workers may have been exposed as well. This could include an investigation of all areas of the employer's physical facilities where the affected employee may have been, and employees who may have interacted with any affected employee. Again, care must be taken to protect an employee's private health information.
An employer is obligated to advise employees if a co-worker has been diagnosed with virus. But, of course, that employee's privacy rights need to be respected, so the only thing an employer should tell employees is that a co-worker (unnamed) has been diagnosed. This may be particularly difficult for small businesses.
Tell your employees that, if they believe they have been exposed to someone with a virus, or if they have flu-like symptoms, they should stay home. Most employers are required to provide paid sick time and employees should use it. Even if an employer is not required to do so, it is a recommended practice to avoid motivating a sick employee to come into work and create the risk for additional exposure to other employees.
An employer cannot ask the employee to allow the employer to take their temperature. Taking someone's temperature is considered a medical exam, and employers can do that only under limited circumstances. For example, the EEOC recently issued a guideline that allows an employer to have an employee medically examined if the employer believes a direct threat exists due to possible infection from the virus. An employer can ask for a doctor's note only if the employee is absent for three more days.
FMLA
If an employee or one of their family members has contracted the virus, they are entitled to leave under the federal Family and Medical Leave Act (FMLA). Additionally, recent actions taken by Congress may provide expanded relief for employees impacted by COVID-19.
Paying Employees
Federal regulations require that employers pay an exempt employee, who performs any work during the week, their full weekly salary if they do not work for weeks because the employer failed to make work available. An exempt employee who performs no work at all during a week may have their weekly salary reduced.
Paid Sick Leave
There are many questions that will arise about the availability and use of paid sick leave. In 2017, Arizona voters passed the Fair Wages and Healthy Families Act, which requires all Arizona employers to provide paid sick leave to their employees, whether they work full-time or part-time or on a permanent, temporary, or occasional basis. (A number of other states have passed similar paid sick leave laws.) Employers with fewer than 15 employees (including full-time, part-time and temporary employees) are required to provide at least 24 hours of annual paid sick leave, whereas employers with 15 or more employees are required to provide at least 40 hours of annual paid sick leave.
COVID-19 is at the forefront of employers' minds, and many are bracing for employee absences and illnesses. Following are some tips to ensure compliance with the Fair Wages and Healthy Families Act ("the Act") during this period.
Many schools and places of businesses are closing temporarily to prevent the spread of the virus. Arizona paid sick leave may be used when an employee's place of business has been closed "by order of a public official due to a public health emergency" or when an employee needs to care for a child "whose school or place of care has been closed by order of a public official due to a public health emergency."
Employees can use paid sick time to care for their children who are home because schools are closed. Employers cannot retaliate against an employee who uses sick leave to provide care for family members as a result of the virus outbreak.
If an employee believes he or she has been exposed to the virus and needs time off to be tested, time off to obtain a diagnosis may fall within the scope of the Act. Likewise, if the employee develops symptoms and requires a period of absence to recover from the virus, he or she can use accrued paid sick leave for such purpose. Employees may use paid sick leave as it is accrued.
Additionally, because employees exposed to the virus are encouraged to self-isolate for at least 14 calendar days, employers may use their discretion to provide additional paid sick leave to an employee in advance of accrual, which option is specifically contemplated by the Act.
Employees also may use accrued paid sick leave to care for a family member who is ill, or who needs medical diagnosis, care or treatment, or preventive medical care.
If an employee does not qualify to use paid sick leave or is otherwise exhausted physically, an employee may choose to use other leave time such as paid time off for vacation time.
An employee who is following the guidance of a medical professional or public health official to isolate or self-quarantine because of possible exposure, the employee is entitled to use sick leave.
Employees can request paid sick leave in person, via email, via text message, "or by any other means acceptable to the employer."
Despite present fears regarding the virus, the Act only allows employers to require reasonable documentation that paid sick leave has been used for a covered purpose when the absence is for three or more consecutive work days, and, even then, the Act does not permit employers to require a full disclosure of the employee's medical condition or course of treatment. Therefore, if an employee uses paid sick leave to obtain coronavirus testing, which may require only a brief absence, on its face the Act states that employers may not require a doctor's note that the paid sick leave has been used for a covered purpose. That said, in an effort to balance public health concerns with the statute, employers may consider asking the employee to work from home, or extend paid leave to the employee, until test results confirm whether the employee is positive for the virus before allowing the employee to return to the workplace.
All medical information obtained about the employee or the employee's family member in the course of determining paid sick leave eligibility and entitlement must be kept confidential.
Families First Coronavirus Response Act
In addition to Arizona law, Congress enacted the Families First Coronavirus Response Act (FFCRA) on March 18, 2020. The FFCRA expands relief available to employees impacted by the COV-19 and makes leave available to more employees. It also impacts more employers.
https://www.soarizonalaw.com/wp-content/uploads/2020/10/covid-19-important-information-for-arizona-employers_5f98b6fed226e.png
233
480
damg
https://www.soarizonalaw.com/wp-content/uploads/2021/02/SO-logo-new-2.png
damg
2020-10-28 00:10:38
2020-10-28 00:10:38
COVID-19: Important Information for Arizona Employers