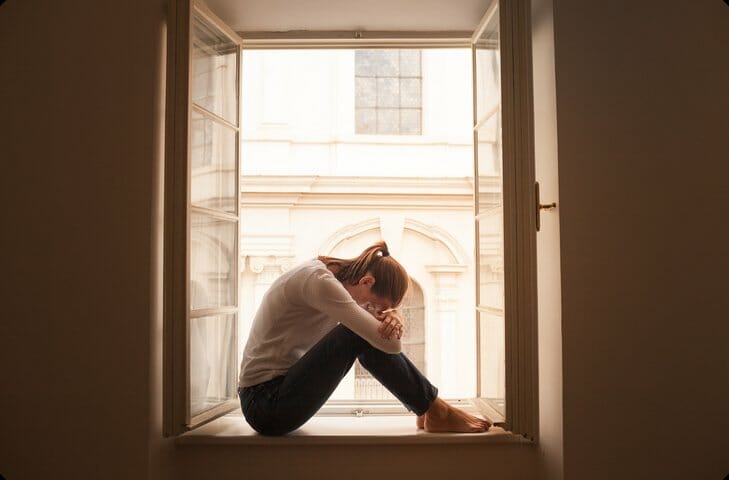 If your partner is not a member of the military (military divorce laws differ from international divorces), but your partner lives abroad, and you are considering getting divorced, you may have a range of questions about how to go about getting divorced. For the purposes of this article, it will be assumed that one partner lives in Yuma, Arizona and the other partner resides abroad. If you can establish residency in Yuma, you may be able to file for divorce under Arizona's divorce laws. However, international divorces can have a range of unique challenges. How is divorce paperwork to be served, for example? And what happens if your partner takes your child to another country to interfere with divorce proceedings or to interfere with child custody arrangements? Schneider & Onofry, P.C. are divorce lawyers in Yuma, Arizona who help clients facing a range of unique divorce challenges. Reach out to our law firm today to learn more.
Serving Divorce Paperwork Internationally
In order to successfully divorce a spouse living abroad, you'll need to show that you served your spouse with divorce papers. This process can be challenging enough when your partner lives in the U.S., but it can be even more complicated if your partner lives abroad. Generally, how you'll serve paperwork will depend on whether your divorce is amicable, whether your partner agrees to the terms of the divorce, and the laws of the country in which your partner lives. 
If your divorce is amicable, you may be able to get your partner to sign a waiver, waiving personal service of divorce paperwork. You may also be able to hire a foreign process server to formally serve divorce paperwork to your partner, whether your partner is willing to divorce or not. However, sometimes a person cannot be easily found, and sometimes local laws may not permit personal service of documents. There may be other options available if you do not know the specific address or residence of your former partner. And you may have other options when it comes to filing for divorce if your partner lives in a country where local laws may pose an issue.
If both you and your partner live abroad, you may need to divorce your partner abroad, especially if you have been living abroad and aren't considered a resident of any state. Generally, a divorce initiated abroad will be recognized by the U.S., but you'll need to make sure that international laws provide for certain procedures, like serving paperwork, providing proper notice, and properly documenting the divorce. Have questions about international divorce? Schneider & Onofry, P.C. are divorce attorneys in Yuma, Arizona who may be able to help you with various steps of the divorce process. We can help you with a range of complex divorce cases.
International Parental Abduction and International Divorce
When one parent lives abroad, child custody matters can be incredibly complex. For example, how do you work out visitation agreements when one parent lives thousands of miles away? In cases where both parents cooperate, international visitation can often be negotiated in a custody agreement. 
However, what happens if one parent takes the child outside of the country? If your former partner took your children out of the country without your consent, this is known as international parent kidnapping, and it is against the law. Individuals who remove a child from the U.S. to interfere with another parent's custody could face up to three years in jail. If your child has been removed from the country, this can be incredibly stressful for both you and the child. A child removed from his or her familiar surroundings could face a range of traumas. 
While you might be tempted to fly to the country yourself and take your child back, it is important that you do not do this. It is essential that you follow proper legal channels in getting your child returned to the U.S. If your former partner has established custody of your child abroad, taking independent action could potentially complicate your case or put you in violation of international laws. According to the United States Department of Justice, the U.S. Department of State may need to negotiate with local and foreign authorities to get the child returned to the United States. Authorities may be able to use international laws like the Hague Convention on the Civil Aspects of International Parental Abduction to have your child returned to the U.S. 
Child custody matters when children and parents live abroad, or when one parent lives abroad can be incredibly complex. Protect your rights. Seek the assistance of a divorce lawyer like Schneider & Onofry, P.C., in Yuma, Arizona who may be able to assist you with your child custody questions. Or reach out to USAttorneys.com who may be able to connect you with the lawyers at Schneider & Onofry today. 
https://www.soarizonalaw.com/wp-content/uploads/2020/10/international-divorce-when-a-partner-lives-abroad-and-you-live-in-yuma_5f98b7255c725.jpeg
480
729
damg
https://www.soarizonalaw.com/wp-content/uploads/2021/02/SO-logo-new-2.png
damg
2020-10-28 00:11:17
2020-10-28 00:11:17
International Divorce: When a Partner Lives Abroad and You Live in Yuma