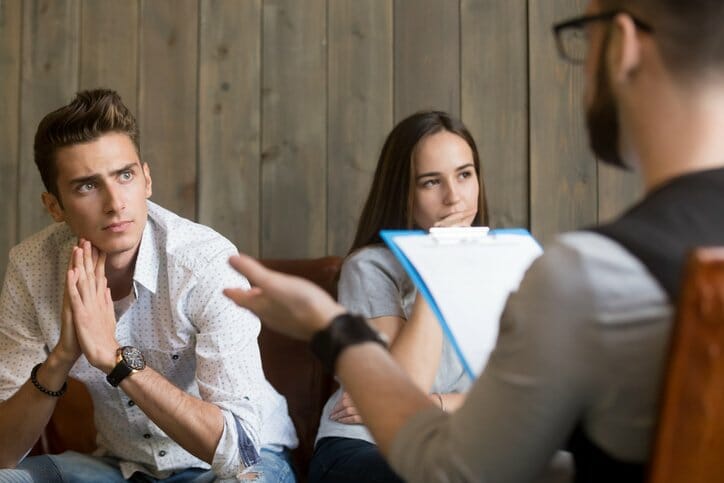 Writing a sound co-parenting
plan can be overwhelming. Not only do you need to make major decisions about
who will have primary custody of the children, but you and your former spouse
will need to make decisions about visitation arrangements, and also include
provisions in your parenting plan for how major decisions for the children will
be made. If your children are very young, drafting a sound co-parenting plan
can sometimes feel like you're trying to predict the future. It can be tough to
know what you, your children, and your family will need three years, five
years, or even ten years from now.
However, one thing that you may want to
consider when drafting a co-parenting plan is how summer vacation will be
arranged. With the children out of school, and with the warmer weather, parents
may want to plan vacations, children may have more free time, and childcare
needs may change. If you are getting divorced and are starting to consider
visitation, vacation, and custody, Schneider & Onofry, P.C. are Yuma, Arizona
divorce lawyers who can assist you with drafting a co-parenting plan that
addresses all the various issues that can arise after divorce. Here are some
things you may want to consider when drafting a sound co-parenting plan with
summer vacation in mind:
Childcare.
Summer childcare needs will differ from fall, winter, and spring childcare
needs. When children are out of school, who will care for them? Will childcare
need to be arranged? If so, who will pay and how will children be dropped off
and picked up? How will decisions about childcare be made? These can all be
addressed in your parenting plan.
Summer
Activities. As your children grow, their summer activities might change. While
a younger child might need a nanny, babysitter, or daycare, during the summer
months, older children may go off to summer camp, and teens may spend their
summer doing enrichment activities like learning a new skill or preparing for
college. How you and your former spouse will address summer activities can be
considered by your co-parenting plan. For example, how will decisions about the
children's summer activities be made? How will summer activity costs be paid
for? And what will happen if you and your former partner disagree about what
your children should do over the summer?
Rules.
Summer brings with it greater flexibility for the children. If the children are
not in school, will they be expected to get to bed at a specific time? What
about summer schoolwork or studying? Will the children be expected to attend
summer school, complete reading lists, work with a tutor, or undergo a course
of study—or will summer be "time off"? How will chores be handled? These are
all issues that can be addressed in your co-parenting plan. At the least,
provisions for how disagreements will be handled should be considered.
Holidays
and Birthdays. Summer holidays are often times when families get together to
celebrate. Parties and BBQs are common. How will summer holidays and birthdays
be celebrated? Will you alternate years for these holidays or will one parent
get the children on the 4th of July and the other parent get the
children for Labor Day? Discussing these plans when drafting your parenting
plan can make a difference and prevent disagreements.
Vacations.
It might be impossible to plan all your vacations going forward. However, you
can discuss when and how your former partner will discuss future summer
vacation plans with you. If the children will travel with the parents, what are
the ground rules? How far in advance should each parent inform the other about
summer vacation plans, and should this be done in writing? How will
disagreements be addressed?
Be
Flexible. Your children's needs will change and grow as they get older. A good
co-parenting plan should take this into account. The needs of an infant will be
far more different than the needs of a teen. Include provisions for how changes
to the parenting plan will be made and provisions about when it might make
sense to visit your family lawyer.
Address
Disagreements. How will disagreements be addressed? When will it be appropriate
to visit Schneider & Onofry, P.C. to address changes to the parenting plan?
Every family's summer needs
will vary, and your family's needs will likely change and evolve as time
passes. A flexible co-parenting plan that takes into account changes and summer
plans can lead to harmony and prevent disagreements. Schneider
& Onofry. P.C. are family lawyers in Yuma, Arizona
who may be able to help you and your former
spouse draft a parenting plan that can work. Contact our attorneys today to
learn more about how we can help. Divorce can be overwhelming. A divorce
lawyer, like Schneider & Onofry, P.C. can troubleshoot your parenting plan
to address issues before they may arise.
https://www.soarizonalaw.com/wp-content/uploads/2020/10/yuma-co-parenting-plans-and-summer-vacations_5f98b7648b378.jpeg
483
724
damg
https://www.soarizonalaw.com/wp-content/uploads/2021/02/SO-logo-new-2.png
damg
2020-10-28 00:12:20
2020-10-28 00:12:20
Yuma: Co-Parenting Plans and Summer Vacations